Levering: 1-2 hverdage
Rentefri afbetaling
Forsikring 2 mdr. 0 kr.
Levering: 1-2 hverdage
Rentefri afbetaling
Forsikring 2 mdr. 0 kr.
Apple AirTags
Med Apple AirTags er det slut med at glemme dine vigtige sager. Apple AirTags er en smart enhed, som du kan sætte på dine ejendele. Derfra kan du bruge din iPhone til at spore, hvor dine ting er. Det betyder, at du ikke længere glemmer eller mister nøgler, tasker, pung og andre vigtige ting, der nogle gange kan forsvinde.
AirTags fra Apple er nemme at bruge. Med et enkelt tryk aktiveres dit AirTag. Herfra skal du blot navngive det, og du kan spore dit AirTag hvor som helst. På denne måde kan du bruge din iPhone eller Apple Watch til at finde eller holde styr på dine ejendele.
Find alle dine glemte ting med Apple AirTag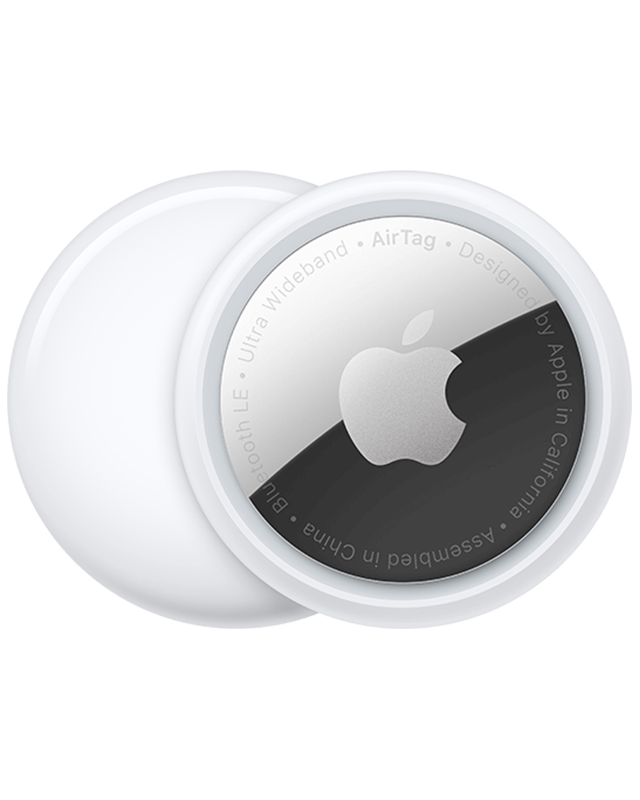 Alt er stort set allerede sat op for dig på din iPhone i 'Find-appen' under "Genstande". Herfra kan du afspille en lyd fra dit AirTag for at hjælpe dig med at finde dine ting, eller din iPhone kan vise dig, hvor de er. Det betyder, at Apple AirTag er fantastisk til at finde ting både i og uden for dit hjem. Hvis din mistede genstand er lidt længere væk, vil din iPhone give dig lidt vejledning. Den fortæller dig, hvilken retning du skal gå i, og hvor langt væk dit AirTag er.
Ingen andre end dig selv kan se, hvor netop dit Apple AirTag befinder sig - og det kan Apple selv heller ikke. Det hele foregår anonymt. Det er dermed også umuligt for andre at spore dine AirTags.
Apple Airtags er holdbare og lever længe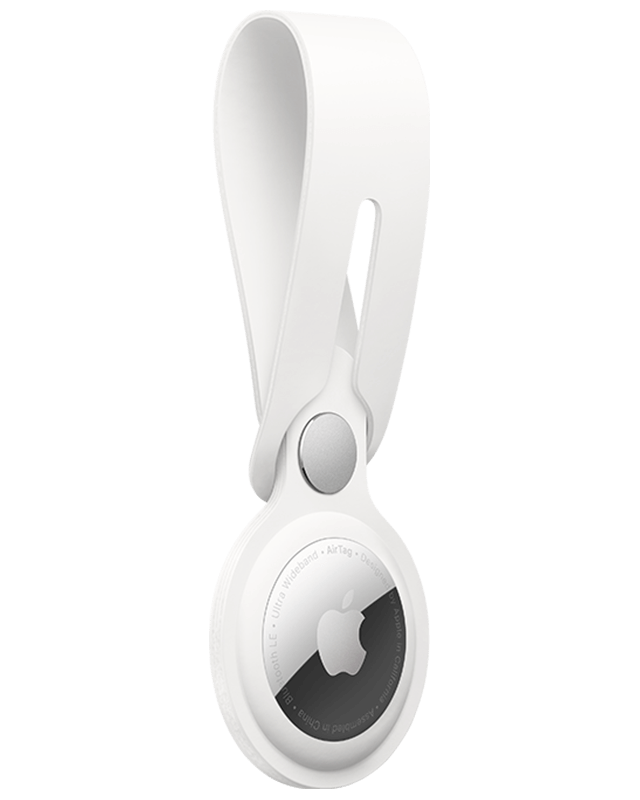 Apple AirTag er vand-, stænk og støvafvisende med en IP67-klassificering, hvilket betyder, at den kan nedsænkes i op til 1 meter op til 30 minutter. På den måde kan du stadig finde dine ting, selv om du taber dem i vand.
AirTag er designet til at fungere i over et år med et standardbatteri, som du nemt kan udskifte. Og din iPhone giver dig besked, når din AirTag skal have et nyt.
Find mere tilbehør fra Apple til dit Apple AirTag
Hvis du vil hænge dit Apple AirTag op fra for eksempel din taske, nøgler eller pung, skal du have noget at hænge det i. Til dette har Apple designet en række nøgleringe eller loops, som dit AirTag kan hænges i.
Hos Call me finder du et udvalg af tilbehør til dit AirTag. Der findes mange forskellige typer AirTag tilbehør, men de fleste af dem tjener det formål at give dig et sted at hænge dit AirTag. Vil du gerne se mere tilbehør fra Apple, så kan du tage et kig her.