Levering: 1 - 2 hverdage
Fri returret indtil 31/1/2024
Levering: 1 - 2 hverdage
Fri returret indtil 31/1/2024
Apple TV
Hos Call me har vi et bredt udvalg af Apple TV-bokse og tilbehør, som du kan bruge til at fuldende underholdningsniveauet hjemme hos dig. Via Apple TV kan du streame film og TV-serier i lange baner. Derudover er der også mulighed for at spille spil igennem Apple Arcade, lytte til musik og bruge udvalgte apps igennem App Store.
Et Apple TV er altså meget mere end blot en måde at få dit indhold op på den store skærm. Det er et underholdningssystem, som du kan have det sjovt med sammen med hele familien.
Apple TV kommer i forskellige udgaver med forskellige specifikationer. Læs med herunder og bliv klogere på, hvilket Apple TV du skal vælge til dit TV.
Hvad er Apple TV?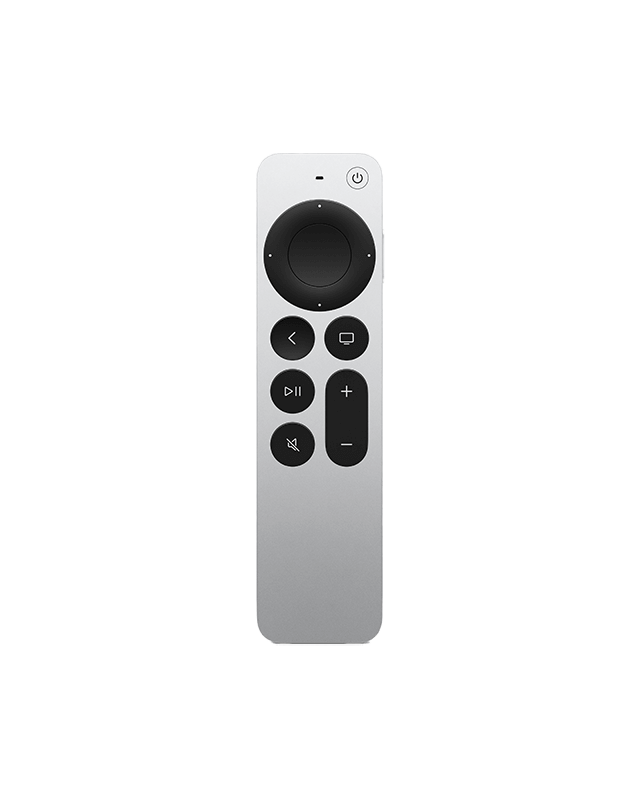 Apple TV er udviklet til at streame film og serier på dit fjernsyn. Den første generation af Apple TV kunne primært dette igennem diverse apps som Netlfix, DR TV, TV2 PLAY, HBO MAX og andre. Herfra har du adgang til en hel verden af underholdning, og du styrer det hele med Apple TV Remote, som er fjernbetjeningen til Apple TV'et. Du kan også bruge dit Apple Watch, iPhone eller iPad som fjenbetjening til dit Apple TV.
Det er også let at slutte dit Apple TV til dit TV. Det gør du via HDMI, og så sætter du dit Apple TV til et strømstik. Det er det. Lettere bliver det ikke.
I dag kan du dog bruge dit Apple TV til mere end blot at streame. Du kan bruge dit Apple TV som en hjemmetræner ved at installere fitness apps. Du kan bruge dit Apple TV som en spillekonsol og nyde apps og spil fra AppStore. Du kan tjekke vejret. Du kan rigtig meget af det, du kender fra en Apple iPhone eller iPad.
Få endnu mere ud af dit Apple TV med dine Apple enheder
Det er ikke kun dit TV, du kan koble sammen med Apple TV. Også dine Apple enheder kan du let tilslutte Apple TV, så du kan dele din skærm eller indhold fra eksempelvis en iPad eller iPhone.
Når du deler via din Apple enhed, kan du få rigtig meget ud af dit Apple TV. Hvis du bruger Apple TV på din arbejdsplads, kan du præsentere for kolleger eller kunder via dit TV og en Apple enhed. Skal du lytte til musik eller vise billeder til familie og venner, så gør du det også let med trådløs forbindelse til Apple TV.
Hvis du ejer en Android enhed fx Samsung, Xiaomi, OnePlus, Sony eller Nokia, er det også muligt at dele indhold, omend det er en lidt mere omstændig proces. Her kan du hente apps, der hjælper med at tilslutte Apple TV fra en enhed med Android.
Få det maksimale med Apple TV 4K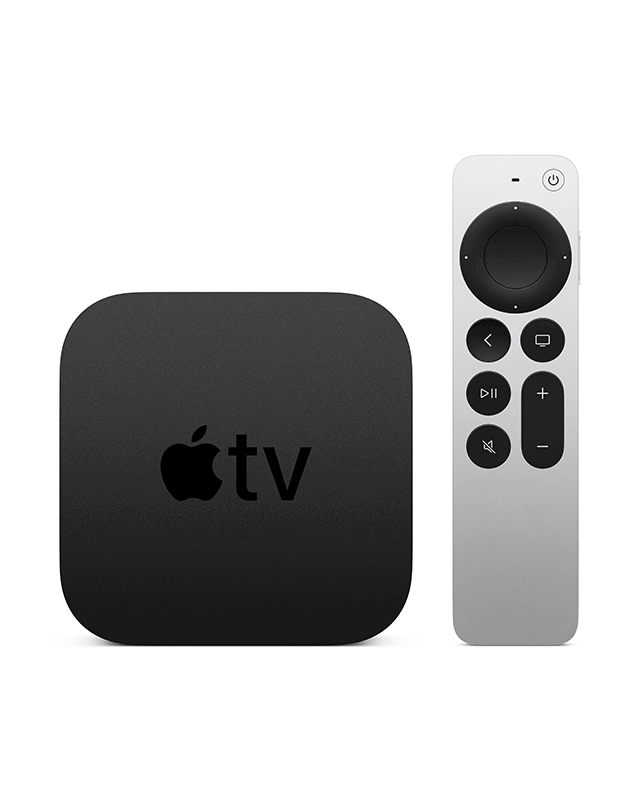 Hvis du vil have den maksimale oplevelse med Apple TV, skal du vælge Apple TV 4K. Med det nye Apple TV 4K får du en ekstremt høj opløsning, hvor der er bedre flow, højere billedfrekvens og skarphed i ren verdensklasse.
Teknologien bag Apple TV 4K er en lynhurtig A12 Bionic-chip, der leverer kræfter i massevis til det nye Apple TV. Desuden kan du let kalibrere dit smart TV til at passe med dit Apple TV 4K via din iPhone. Du følger bare instruktionerne i din iPhone.
Apple TV 4K leverer også markant bedre lyd, der lever op til den høje billedkvalitet. Med tredimensionel lyd fra Dolby Atmos, kan du både få en bedre oplevelse, når du ser film eller lytter til musik i Apple Music.
Du kan også have det rigtig sjovt med Apple Arcade, hvor du kan spille spil på dit Apple TV 4K. Her kan hele familien oprette egne brugere og fortsætte deres spil, uden at det påvirker andre. I kan selvfølgelig også spille med hinanden. Har I en PlayStation- eller Xbox controller, kan I slutte dem til jeres Apple TV 4K, og pludselig har I en helt ny konsol i hjemmet.